Women in Technology Hall of Fame Awards

Women in Technology International (WITI), the leading organization for the advancement and inclusion of women in business and technology, today announced its eight inductees into the 2021 Women in Technology Hall of Fame. The honorees will be inducted during WITI's 2021 Digital Inclusivity Summit, to be held virtually on December 7-8. Meet the 2021 Women in Technology Hall of Fame Inductees: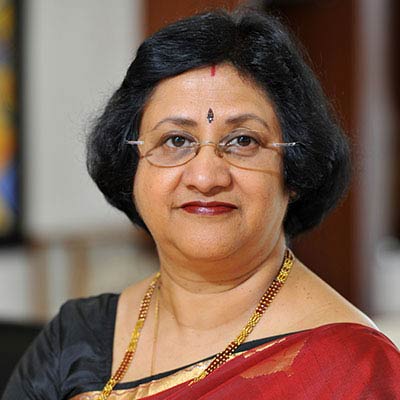 Arundhati Bhattacharya
Arundhati Bhattacharya is the Chairperson and Chief Executive Officer for Salesforce, India. In her role, Ms. Bhattacharya oversees the growth strategy of the company and plays an integral role in defining Salesforce's relationship with the ecosystem of customers, partners, and community across India. Prior to Salesforce, Ms. Bhattacharya was the first woman Chairman at the State Bank of India (SBI), where she was credited with ushering in the digital transformation era at the company. Under her leadership, SBI went on to be voted as one of India's top three Best Places to work.
With 40+ years of rich experience in India's financial sector working across varied roles and diverse national and international locations, Ms. Bhattacharya has also earned a string of accolades to her name, most notably: Forbes magazine ranked her 25th in their List of Most Powerful Women in the World and 5th in Most Powerful Women in Finance. She was also included in the Top100 Global Thinkers in 2014 by Foreign Policy Magazine. She was featured in Fortune's Top 50 Globally Most Powerful Women in Business and ranked among the Top 5 in the Asia Pacific region. She was ranked 26th in the fourth edition of Fortune's 50 Greatest Leaders List, becoming the only Indian Corporate Leader from India to be featured in the list that year.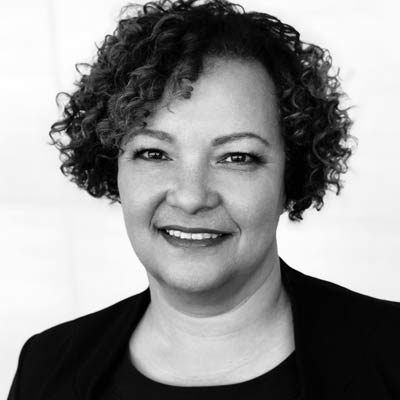 Lisa P. Jackson
Lisa P. Jackson is Apple's Vice President of Environment, Policy, and Social Initiatives, and former Administrator of the U.S. Environmental Protection Agency (EPA). At Apple, Ms. Jackson leads the company's environmental initiatives, global community education programs, product accessibility efforts, corporate giving, and worldwide government affairs. She also heads Apple's newly announced Racial Equity and Justice Initiative. Since Ms. Jackson's arrival at Apple in 2013, the company has transformed its environmental footprint, reaching the goal of powering its operations around the world with 100 percent renewable energy. Ms. Jackson also spearheads Apple's circular economy programs, grounded in the company's ambition to one day make its products using only recycled or renewable materials.
President Barack Obama appointed Ms. Jackson as EPA Administrator in 2009 - the first African-American to hold the position. There she focused on reducing greenhouse gases, protecting air and water quality, preventing exposure to toxic contamination, and achieving environmental justice by expanding environmental outreach to underserved communities and communities of color. Ms. Jackson has been recognized as a leader in business and sustainability in a number of leading publications, including Fortune's Most Powerful Women and TIME Magazine's 100 Most Influential People in the World. She is the recipient of numerous awards, including the Corporate EcoForum's C.K. Prahalad Award for Global Sustainability Business Leadership and The Captain Planet Foundation's Protector of the Earth Award; and serves on several boards, including The American Film Institute, Conservation International, and EMILY's List.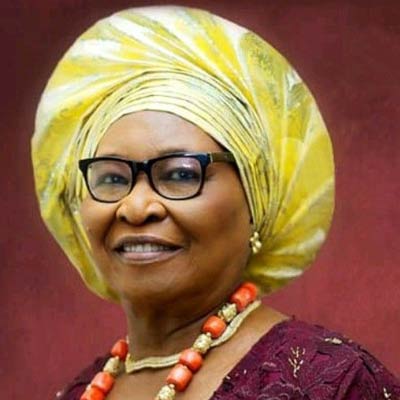 Olu Maduka
Olu Maduka is a Founding Board Member and current Chairman of the Board of Women in Energy, Oil, and Gas Nigeria (WEOG). She was the first female member of the Council for the Regulation of Engineering in Nigeria (COREN) in 1974, and became the first female Nigerian Fellow of the Institution of Electrical Engineers, UK, the Nigerian Society of Engineers, and the Nigerian Academy of Engineering, as well as the first female President of the latter. In 1982 Engr. Mrs. Maduka founded the Association of Professional Women Engineers of Nigeria (APWEN), which has grown from an initial membership of six branches to 33. She was made an honorary fellow of the Nigerian Institute of Science Technology in 1987 and Yaba College of Technology in 1988.
In 1993, Engr. Mrs. Maduka founded Friends of the Environment (FOTE), with initiatives in environment, renewable energy, waste management, and women empowerment. She was a member of the pioneer Board of the International Network of Women in Engineering and Science (INWES), and a member of the Board of Nigerian Extractive Industries Transparency International (NEITI). In addition, she was a member of the Board of the Nigerian National Petroleum Corporation (NNPC) as well as the Nigerian National Merit Award (NNMA). She was honoured as a Member of the Order of the Federal Republic of Nigeria (MFR) in 2008. In 2014 she was made Chairperson of the Science and Technology Committee of the Lagos Chamber of Commerce and Industry. In 2016 she became the tenth President - and the first female President - of the Nigerian Academy of Engineering. In addition, Engr. Mrs. Maduka has served as President of the Ijesha Society and Chairman of Osun Polytechnic.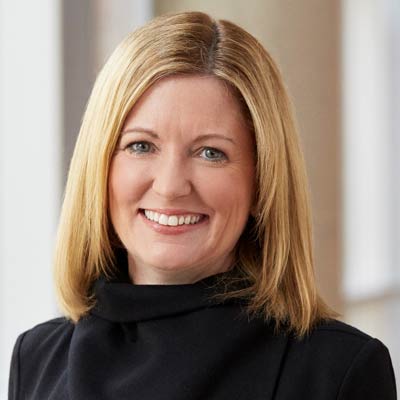 Karen Quintos
Karen Quintos, a passionate advocate for social good, addressing inequality with women and girls, is an inspiring, transformative technology and marketing leader. As Dell Technologies' first Chief Customer Officer, she led a global organization devoted to customer strategy and advocacy encompassing Dell's technology and innovations. Under her leadership, the organization was responsible for customer data platform and analytics, social impact, and programs focused on sustainability, diversity & inclusion, and high-touch CX engagement. Mrs. Quintos founded Dell's Women in Action and the Interfaith Employee Resource Groups, and Dell's Women Entrepreneur Network. She held several executive roles at Dell, including Senior Vice President and Chief Marketing Officer; vice president of Public Sector Marketing and North America Commercial; and executive roles in services, support, and supply chain management. She joined Dell in 2000 from Citigroup, where she was Vice President of Global Operations and Technology; prior, she spent 12 years with Merck in marketing, operations and supply chain leadership positions.
A Distinguished Alumni (Award) of The Pennsylvania State University with a B.S. in supply chain management, Mrs. Quintos received a master's degree in marketing and international business from New York University. As Vice Chair of Smeal College of Business advisory board, she also serves on the boards of Cummins, Lennox International, TGEN, National Center for Missing and Exploited Children, and The Refuge (live-in rehabilitation facility for child survivors of sex trafficking). Listed among the most influential CMOs in the world by Forbes, Mrs. Quintos was also named "Mother of the Year" by Working Mother magazine.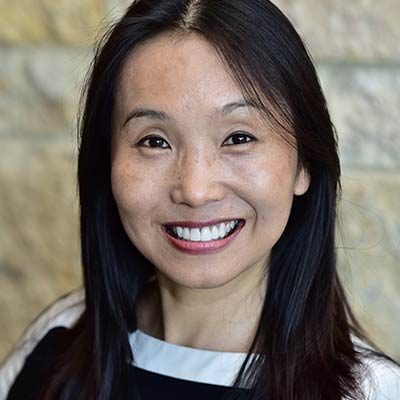 Angie Ruan
Angie Ruan is the Vice President of Engineering at Chime. An award-winning industry leader, Ms. Ruan holds four technical patents and has been instrumental in driving digital transformation across many industries, including enterprise application, e-commerce, payment, and capital markets. She most recently served as Senior Vice President of Global Technology at Nasdaq, where she was responsible for overseeing the development of Key Market Technology Products and Corporate Platforms. Prior to joining Nasdaq, Ms. Ruan served as the Global Group Technology Vice President of consumer experiences and platform for American Express, where she was responsible for the digital transformation of American Express web and mobile technology. Before then, she was the Unit CIO for U.S. Consumer and U.S. Small Business, and was also Head of Engineering for Global PayPal Retail and Merchant product lines. As well, she held various executive engineering leadership roles at eBay including building the eBay messaging system, creating the eBay mobile platform, and transforming the DevOps organization.
Recognized as one of Silicon Valley's Women of Influence, Ms. Ruan holds an M.S. in Computer Science from the University of California, Santa Barbara, and studied undergraduate in Computer Science at Tsinghua University of China.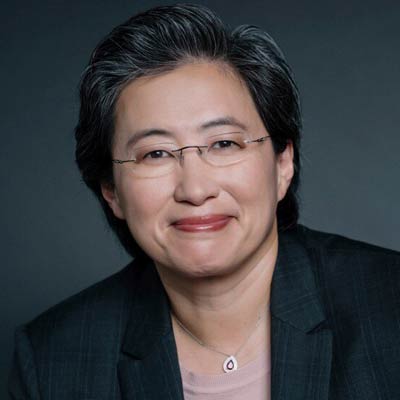 Lisa T. Su, Ph.D.
Lisa T. Su, Ph.D., is Advanced Micro Devices (AMD) president and chief executive officer, a position she has held since 2014, and serves on the AMD Board of Directors. Dr. Su joined AMD in 2012 as senior vice president and general manager of global business units, then became chief operating officer. Prior to joining AMD, Dr. Su served as senior vice president and general manager of networking and multimedia at Freescale Semiconductor. Dr. Su spent 13 years at IBM in various engineering and business leadership positions, including vice president of IBM's Semiconductor Research and Development Center.
Dr. Su earned bachelor's, master's, and doctorate degrees in electrical engineering from the Massachusetts Institute of Technology (MIT). She was named a fellow of the Institute of Electronics and Electrical Engineers in 2009. In 2019, she was named one of the World's 50 Best CEOs by Barron's, one of the "Most Powerful Women in Business" by Fortune Magazine, and was included in The Bloomberg 50 list of people who defined the year. In 2020, Fortune named Dr. Su #2 on its Business Person of the Year list, she was elected to the American Academy of Arts and Sciences, received the Grace Hopper Technical Leadership Abie Award, and was awarded the Semiconductor Industry Association's highest honor. Dr. Su has been a member of the board of directors of Cisco Systems since January 2020. She also serves on the board of directors for the Semiconductor Industry Association.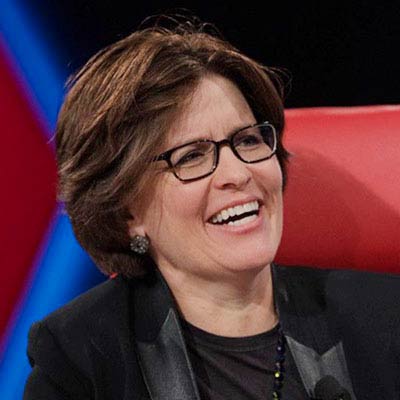 Kara Swisher
Kara Swisher is an editor-at-large of New York Media, host of its Pivot podcast, and executive producer of Vox Media's Code Conference. She is also the host of the Sway podcast and a contributing writer to the New York Times Opinion section. She appears weekly on CNBC. Ms. Swisher was also the host of the Recode Decode podcast for five years, co-founded Recode and Code owner Revere Digital and, before that, co-produced and co-hosted The Wall Street Journal's "D: All Things Digital," with Walt Mossberg. It was the major high-tech conference with such interviewees as Bill Gates, Steve Jobs, and many other leading players in the tech and media industries. She and Mossberg were also the co-executive editors of a tech and media Web site, AllThingsD.com.
Previously, Ms. Swisher worked in The Wall Street Journal's San Francisco bureau, writing its "BoomTown" column for many years. Prior, she covered breaking news about the Web's major players and Internet policy issues and also wrote feature articles on technology. Earlier, she worked as a reporter at the Washington Post and as an editor at the City Paper of Washington, D.C. Ms. Swisher received her undergraduate degree from Georgetown University's School of Foreign Service and her graduate degree at Columbia University's School of Journalism. She is the author of "aol.com: How Steve Case Beat Bill Gates, Nailed the Netheads and Made Millions in the War for the Web," and the sequel, "There Must Be a Pony in Here Somewhere: The AOL Time Warner Debacle and the Quest for a Digital Future." Her next book, coming in 2022, will be a memoir of her years covering Silicon Valley.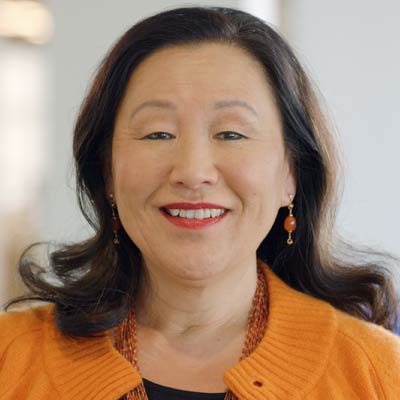 Tae Yoo
Tae Yoo is the catalyst for Cisco's Corporate Social Responsibility (CSR) vision, leading the company's social investments as well as championing environmental efforts and a triple bottom line framework (social, environmental, and financial) across the business. Committed to positively impact 1 billion people with digital solutions by 2025, Cisco has already impacted 530 million, primarily through its efforts to catalyze an entrepreneurial ecosystem that supports progress and inclusive growth, as well as developing digital skills and creating positive change in education and workforce development. Through Ms. Yoo's leadership, the Cisco Networking Academy program has become one of the largest ICT education programs in the world, reaching over 15 million students since the program's inception in 1997 and helping 2.7 million people get jobs since 2005. One of Cisco's early employees, Ms. Yoo's insight and business acumen have enabled Cisco to successfully collaborate across government, business, and NGOs for tangible, positive outcome.
Ms. Yoo envisions a world where everyone will be able to participate and succeed in the digital economy. As a multi-award-winning CSR trailblazer, she frequently speaks and writes on the evolution of CSR as well as the need for better broadband access in developing countries, innovative education models that lead to jobs, and a new generation of innovators who leverage technology for social impact. Ms. Yoo is a Trustee of the Cisco Foundation, a member of the Service Year Alliance Board, a member of the World Economic Forum Global Future Council on the New Agenda for Education and Skills, and a founding member of the CSR Board.