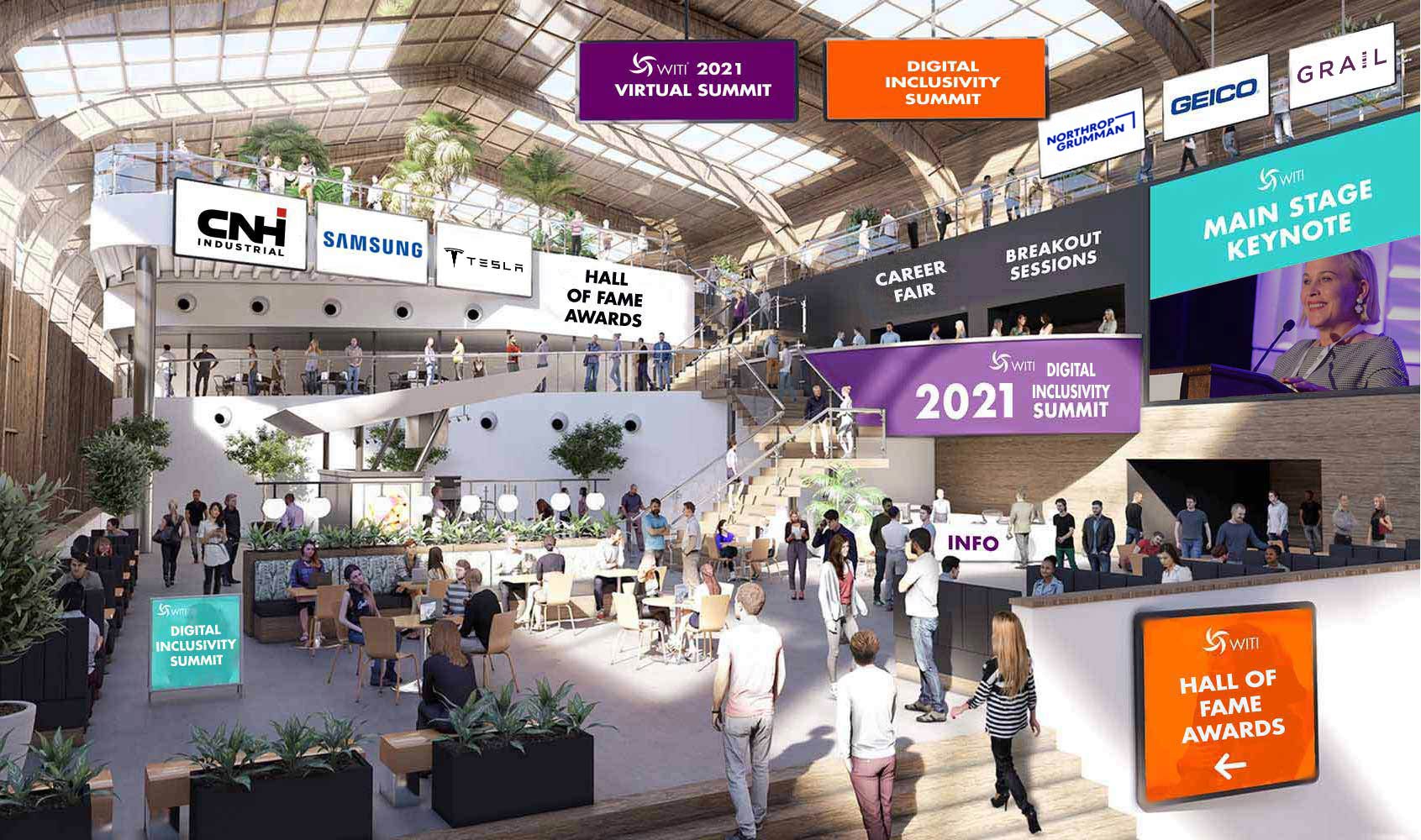 Demystify Technology and the Workplace
Build new skills, new relationships, and explore opportunities to advance, grow and create impact. Join us to demystify Technology and the Workplace at WITI's Digital Inclusivity Summit. The summit will take place December 7-8, 2021 online with attendees, speakers, award winners and inductees from across North America, South America, EMEA and APAC.



4000

Attendees




75

Speakers




50

Sessions




37

Countries




8

Hall of Fame Inductees




10

D&I Tools Award Winners




10

Women Owned Start Up Winners
WITI Summit Agenda
* Subject to Change
All times are PT
Day 1 (December 7th)
6:00 AM – Welcome from Michelle Bailey, CEO of WITI
6:15 AM – Fireside chat with women leaders from India
6:50 AM – Fireside chat with women leaders from Africa
7:30 AM – Global Networking Event
8:00 AM – Keynote
8:30 AM – Keynote
9:00 AM – Breakout 1

4 Hall of Fame Inductees
4 Tech Sessions

Demystify: Edge Computing and/or No Code/Low Code
Demystify: Breaking into Cybersecurity
Demystify: Artificial Intelligence: Myth or Truth: Augmenting Human Intelligence
Demystify: Cloud Modernization

Coaching Circles/Professional Development Speakers

9:00 AM – Breakout 2

4 Hall of Fame Inductees
4 Tech Sessions

AgTech : A Great Investment for the Future
Digital Transformation in Healthcare 
New opportunities in FinTech with  Blockchain & Cryptocurrency
Demystify: the world of 5G 

Global Networks Event

11:45 AM – Glass Ceiling-DEI Standards & Best Practices
12:30 PM – Hall of Fame Closing Ceremonies
Day 2 (December 8th)
8:00 AM – Keynote
8:30 AM – Keynote
9:00 AM – Breakout 1

Women Owned Startups Pitch Competition
VC Panel (

Unicorns, Pitch Decks, What's hot, Investor tidbits, how to get funded)

Women Owned Business Awards

9:00 AM – Breakout 2

Professional Development
Leadership Development
Male Allies
LGBTQ

12:30 PM – Keynote
1:00-4:00 PM – Career Fair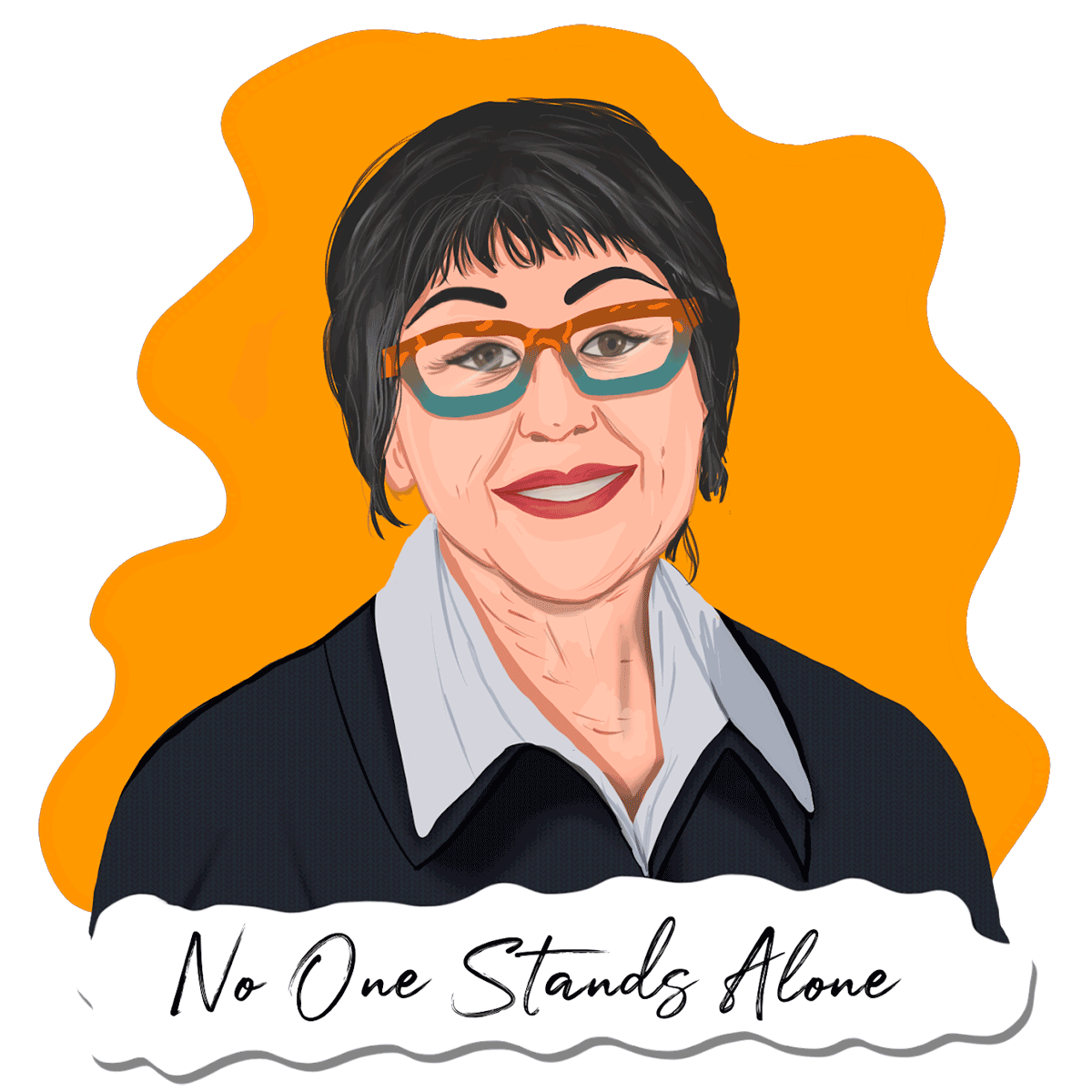 Carolyn Leighton Scholarship to attend WITI's Summit
Carolyn Leighton Scholarships have been established to honor the vision of Carolyn Leighton and her work in building out this global sisterhood over the last 30 years.
Through this scholarship, WITI hopes to provide exposure to young leaders – women in tech and male allies – to current industry conversations and give access to relatable role models. Financial ability shouldn't be a deterrent to women's careers and hence, by providing an avenue for women to build relationships with fellow women in tech, we are taking a step towards realizing Carolyn's vision of 'No woman stands alone'.
This year, WITI will offer you 100% scholarship to attend the Digital Inclusivity summit if you are a student or unemployed at the moment.
Registration
Join WITI online — Don't miss out on this extraordinary opportunity.
Save $200
$395

$195 $295 for Non-Members


Until Nov. 30th

(

Regular Price $395 for Members, $495 for Non-Members

)

Career Fair/Exhibit Hall Access

Join the Movement
Realize an Inclusive Workplace
About WITI
WITI (Women in Technology International) is committed to empowering innovators, inspiring future generations and building inclusive cultures. A leading authority of women in tech and business, WITI has been advocating and recognizing women's contributions in the industry for more than 30 years. The organization delivers leading edge programs and platforms for individuals and companies — designed to empower professionals, boost competitiveness and cultivate partnerships, globally. Our ecosystem includes more than 3 million professionals, 60 networks and 300 partners, worldwide.
Find Out More