2020 Leadership, Innovation, Inclusion
Embracing our Differences to Power Innovation & Technology
26th Annual Women in Technology Summit
At the 2020 WITI Summit, women and men from around the globe will come together to explore how technology is powering change, innovation and effective leadership. Join us this summer, and you will build relationships within a community of smart, experienced professionals powering technology.
3




Days

200+




Hours of Content

100+




Speakers & Coaches

2000+




Attendees
Register Now
Special Summit Features
25th Women in Technology Hall of Fame Luncheon and Awards Ceremony
Meet key leaders in science and technology who will be honored at the 25th Annual Women in Technology Hall of Fame Awards Luncheon on Tuesday, June 23, 2020. The tenacity, innovation, and courage of these women will embolden, inspire, and empower you to achieve an even higher level of excellence than you imagined.
Networking Opportunities
WITI Summits are highly interactive and designed to create a culture of inclusivity, inspiration and relationship building. Don't miss the Monday night Founder's Reception hosted by WITI Founder Carolyn Leighton — plus our Taste of Technology Reception on Tuesday evening, as we celebrate technology and each other!
Speaker Roundtable Discussions
During luncheon both days, so you can interact personally with Summit Faculty and discuss issues of specific interest to you and your organization.
Innovation & Tech
Autonomous Vehicles
AI and Machine Learning
Internet of Things
Latest in Digital Health
Cloud Computing & Software
Big Data & Analytics
Future of Marketing
Latest on Blockchain
Leadership & Growth
Finding your Own Leadership Style
Strategies Breaking into the C-Suite
Taking Your Seat on the Board
Thought Leadership across the team
Fostering Team Leadership
Overcoming the Obstacles to Effective Leadership
Leading Diverse Teams
Managing in Your Organization
Critical Thinking Circles
Professional Coaching
What Does Success Look Like?
Difficult Conversations
Navigating Office Politics
Setting Goals like a Boss
Authentic Self-Promotion
Crushing Your Fear
Why Are We Talking Past Each Other?
Getting to the Next Level
Accommodations & Travel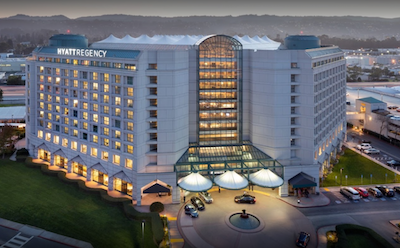 Hyatt Regency San Francisco
1333 Bayshore Highway
Burlingame, CA 94010
Tel: (650) 347 1234
Book now to receive the Special WITI Room Rate! Rooms are LIMITED! Special Pricing ends May 31!!
Book Your Room Today!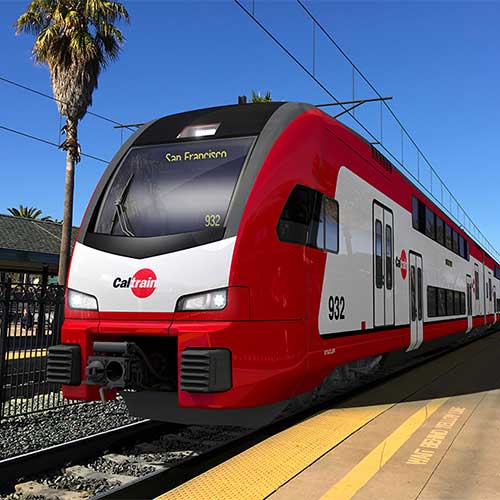 Map, Parking + Transportation
Public Transportation
AMTRAK Capitol Corridor
The Capitol Corridor is an intercity passenger train system that provides a convenient alternative to traveling along the congested I-80, I-680 and I-880 freeways.
ACE Commuter Service
ACE (Altamont Commuter Express) trains stop at the Amtrak Great America stop, just a few blocks east of the Santa Clara Convention Center beneath Tasman Avenue. ACE connects the cities of San Jose, Santa Clara, Fremont, Pleasanton and Stockton.
Caltrain
Caltrain connects San Francisco, Millbrae, San Mateo, Redwood City, Menlo Park, Palo Alto, Mountain View, Santa Clara and San Jose.
Valley Transportation Authority
Bus service and light rail serving Santa Clara and the rest of Silicon Valley.
Early Bird Pricing
Join WITI in Silicon Valley — Don't miss out on this extraordinary networking opportunity.
Save $400
VIP Summit Pass + Lifetime Membership