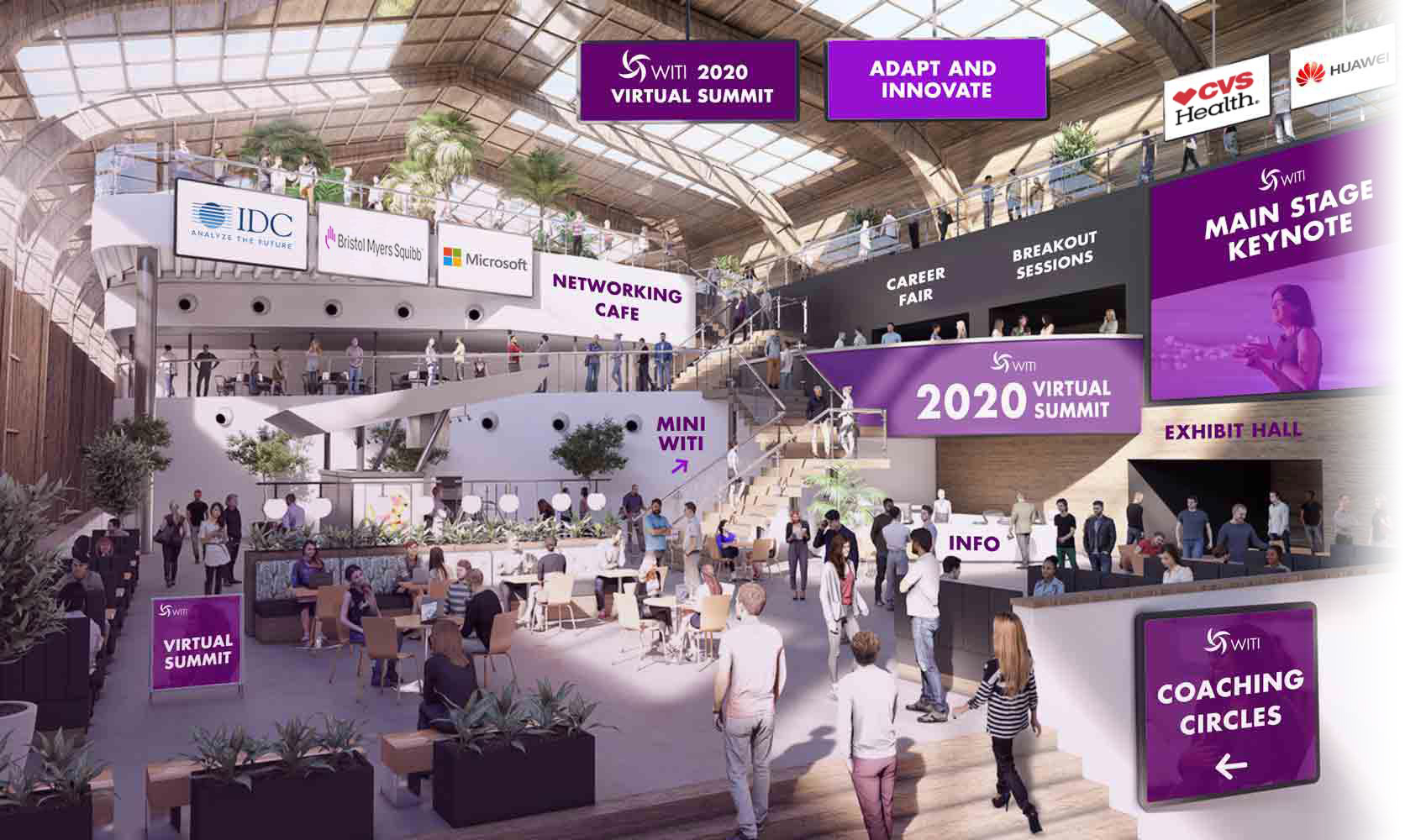 Look Ahead with WITI this December
Arguably, 2020 has been the most difficult year any of us has lived through. Join us for WITI's Digital Inclusivity Virtual Summit, December 8-10, where we will marshall our forces and prepare to emerge stronger than ever in 2021.
Because in spite of – or perhaps because of – the inconceivable challenges we've had to face, necessity has forced us to think differently – to be resilient, and to find new ways of getting things done – to dig deeper into our creative mentalities and create workarounds – to integrate technology into our everyday lives more than we ever imagined.
So let us all now emerge stronger and reinvent our future
Let us …
understand and overcome the barriers to digital inclusion
apply the principles of science to deal with problems we're facing
build on the alternative paths we've had to take
break through systemic roadblocks
find additional ways to use technology for good.
WITI's Digital Inclusivity Virtual Summit will Showcase:
Keynotes and plenary sessions on topics of universal interest, brimming with insights and perspectives from worldwide thoughtleaders and cutting-edge professionals
Networking events so you can connect and share with other professional women from across town and around the globe
Coaching circles, designed to help you persevere in your career and sharpen your leadership skills, by pairing results-oriented coaches with small groups
Wellbeing center to help you set aside time for self-care
Workshops and panels to explore and discuss such topics as:

Artificial Intelligence (AI) for Good
Business Not As Usual: Creating a Safe Space to Talk about Race
Combining Digital and Socio-Emotional Skills for the Future Job Market
Coping with Zoom Fatigue
Digital Skills: Empowering Global Women
Digital Transformation for Inclusive Growth
Discovering Drone-Enabled Possibilities
Ecofeminism: How Women Have Become Nature's Voice
Fintech: Creating Global Access to Digital Financial Services for Women
Immediate Connection, Immediate Mobilization: Social Media and Social Unrest
In-Demand Skills: The Near-Future Job Market
Innovations in AgTech: Climate Change, Energy Usage, Global Food Crisis
Making the Workplace Work for Everyone
Male Allies Enabling Inclusivity
Mentors and Upstanders: Find One, Become One!
No-Code? No Kidding?
Renewable Energy vs. Fossil Fuels: Contrasts and Questions
Technology for Good: Improving Life Worldwide
Technology in Healthcare: Telemedicine and More
The COVID Catalyst: Speeding Technology Adoption
The Next Generation of Mobile Broadband
The Whole New World of WFH (Women Execs Working from Home)
Transitioning to Green/Renewable Energy: Environmental Effects and Technical Innovations
Walking through Quicksand: Being Resilient in Difficult Times
Women in Education and Technology: Now and Into the Future
Come join us December 8-10… and help reinvent the future. Interested in speaking at the Summit?
Early Bird Pricing
Join WITI online — Don't miss out on this extraordinary opportunity.
Save $400
$250


$375 for Non-Members

VIP Summit Pass + Lifetime Membership